Important Expert Witness Qualifications for Finding a Life Care Planner You Can Trust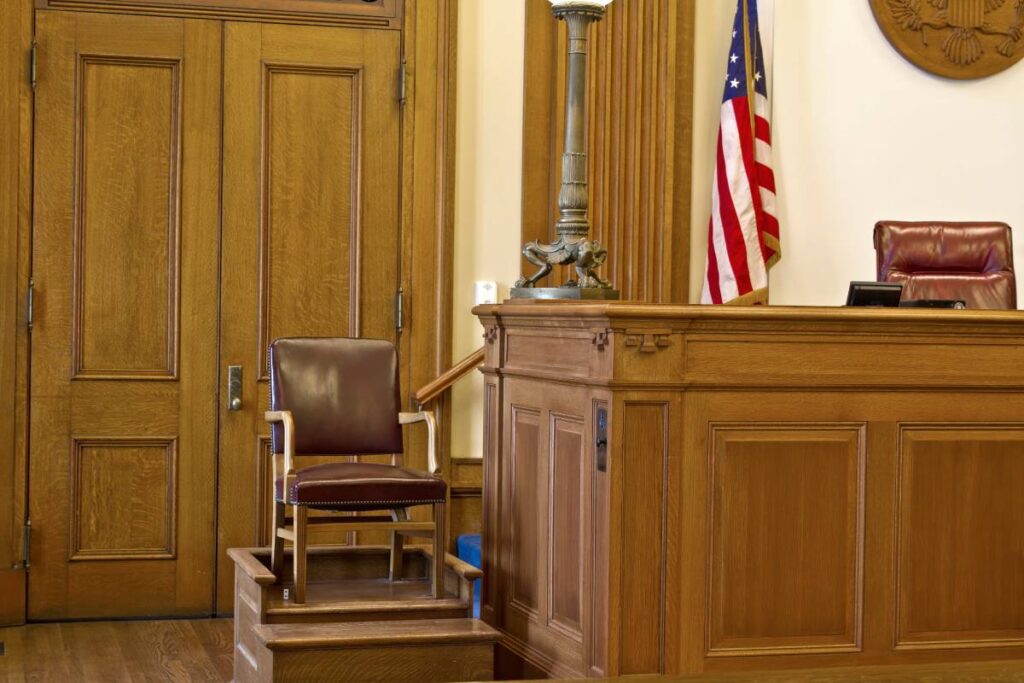 One of the most important references in any personal injury or accident case will be a life care plan. These are critical for establishing real world costs associated with continued life following a tragic incident that may affect mobility, function, and other aspects of daily life. When you're handling a personal injury case, it's critical to know the expert witness qualifications that matter in a life care planner.
Read on to learn more about the core qualifications to consider in a life care planning expert witness.
What Is Life Care Planning?
Life care planning is a relatively new term in the legal environment [30 years], but it's becoming clear that it's an essential tool in personal injury damage cases and also in estate planning, especially following personal injury. The process involves creating a comprehensive plan that outlines how someone needs to live throughout the remainder of their life, considering their medical, physical, and psychological needs.
This is completed by a certified life care planner, who can then present the plan to various professionals, attorney, family members, and the person in need of the care to ensure the most optimum and fair care is provided.
In personal injury cases, life care planning is used to comprehensively detail the costs of rehabilitation, which range from medical expenses to accommodations to reconcile loss of function. For legal teams, this life care plan is the backbone of a medical damage or claim. It not only establishes tangible effects of a personal injury to a jury, but it also provides real world data on the costs to clearly show what would be an adequate and fair settlement or judgment for your client.
Life Care Planning Expert Witness Qualifications
Certified life care planners can offer more than a document with a life care plan. They also help by presenting their analysis in court, giving you an opportunity to explain to the jury the findings and the methodologies used to arrive at their determination. The difference between a highly qualified life care planner and others can ultimately determine the outcome of your case. Therefore, it's paramount to be able to identify the right expert witness qualifications in your life care planner.
The ideal life care planning expert witness will be:
A Certified Life Care Planner
One of the most important characteristics of finding the right life care planner is ensuring they're certified. Life care plans are documents that theoretically can be prepared by anyone. However, the methodology used to create the plan and the professional's knowledge that backs it, establishes it as a reliable document.
Certification for life care planning requires specific education and training. Without it, an alleged life care planner may be presenting a document that falls apart under scrutiny. Not only would this be harmful to your plaintiff personal injury case, but it could also affect the injured person's ability to live a full life and recover the full damages of the life care plan. The defense perspective does not want to overcompensate the claimant and wants a life care plan that is fair and just.
Always look for the certifications of any life care planner you intend to bring into your personal injury case. This information can highlight the true experts who will bring the most value for your client.
Educated on the Industry
Life care planning is an extensive, detailed, and ever-changing industry. Any changes in the medical industry affect a life care plan, such as:
New medical technology
Updated treatments
Medical diagnoses
As the industry evolves, so too must a qualified life care planner. This allows them to provide information that's accurate to real world circumstances, particularly in the scope of medical costs associated with their future living needs.
Experienced in the Courtroom
Of course, when looking for an expert witness, identifying their courtroom experience is a must. One can be a fantastic life care planner when it comes to analysis and documentation but lack the capabilities of presenting and answering questions in the courtroom. For any legal team going to trial, knowing your expert witness will be able to present their information to a jury is important.
When looking for expert witness qualifications in your life care planner, ask about their history of providing testimony in the courtroom.
Well-Trained
There is a sizable gap between meeting the requirements of being a life care planner and completing the training to become an expert life care planner. In addition to certifications, the best life care planners dedicate themselves to specialized trainings to improve their methodologies, analysis skills, and understanding of the industry.
Ron Smolarski of Beacon Rehab has specialized training ranging from Economics of Personal Injury to Medical Case Management, Functional Capacity Evaluations, Vocational Assessments and Life Care Planning, which affords him a deeper insight into life care planning, especially in personal injury cases.
Yearly, continued training [4-5 conferences per year] is a necessity to stay informed of the best practices, so your expert witness qualifications should include a life care planner who engages in on-going education and training.
Active in the Industry
Lastly, one of the best ways to qualify the right life care planner to is to see if they're active in the industry. Life care planning is an important wing of the legal field, which means it has a great deal of activity, from committees to boards to publications.
Respected life care planners often find themselves actively participating in the profession, beyond just preparing life care plans and providing testimony. Some activities to look for include:
Being on or chairing a committee
Participating in editorial boards
Providing research to further the understanding rehabilitation & economic services
Publishing, mentoring, or presenting information to educate others in the industry
Not only can their participating in the industry help prove their qualifications, but you can also use this activity to better understand how they can integrate into your legal strategy.
Expert Life Care Planning Services Nationwide
Beacon Rehabilitation Services provides you with expert life care planning, functional capacity evaluations, vocational assessments, & forensic economic evaluations with the knowledge and experience of over 40 years in the industry. Ronald Smolarski is a Certified Life Care Planner has 10 certifications within the rehabilitation and economic profession with decades of education and real-world experience, working nationally and internationally to provide individuals and legal teams with the comprehensive information needed for their case.
Contact us online with our form, or call at (734) 665-8326 to speak with us today!