The Difference Between a Medical Cost Projection and a Life Care Plan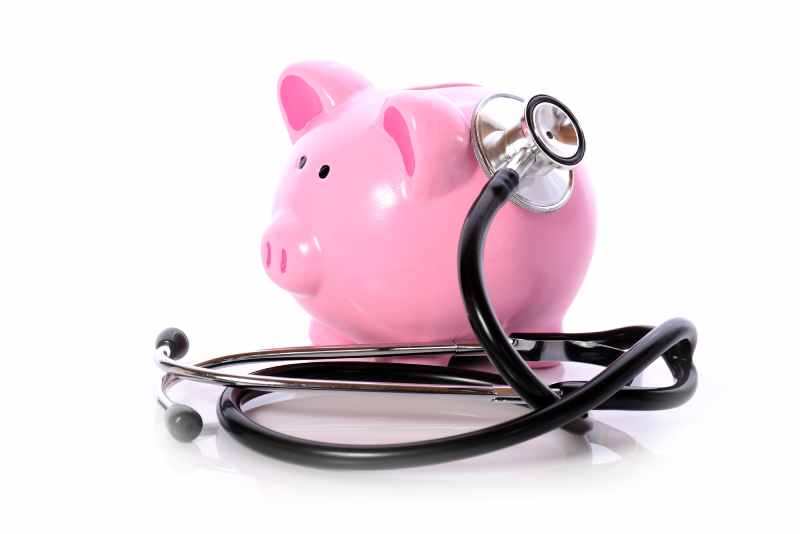 When looking at future medical expenses, there are many ways to estimate and project your actual, real-world costs. However, the nature of these projections can vary greatly. For mediation or settlement, the process isn't as extensive as cases that will require deposition and trial. Therefore, it's important to understand the differences between a medical cost projection and a life care plan.
Read on to learn more about these differences, what they are, and how they play a role in your legal proceedings regarding medical damages.
What Is a Medical Cost Projection?
When you're trying to calculate how much a medical diagnosis damage is going to cost, you must consider several factors. Therefore, it's helpful to have tools that can help you estimate the cost of a diagnosis damage.
Medical cost projections will provide you how much a diagnosis damage total can be used in mediation or settlement. This is a huge asset in helping you figure out how much to demand or allow. Medical cost projections are critical for cases involving personal Injury damages or claims surrounding injuries.
One of the main reasons why medical cost projections are so helpful; they are incredibly difficult to estimate. One needs tools to determine the diagnosis damage will entail; items, frequency, duration purpose, vendor, or services that are needed. It is not easy to determine how much the items used to treat an injury will cost. If you don't know what to expect, then it's impossible to properly convey this information in a personal injury damage case.
What is a Life Care Plan?
Life care plans are used to project and estimate the potential costs of a particular individual who has a disability and who has a high likelihood of requiring long-term care in the future. Life care plans help to facilitate informed decision-making regarding planning for long term care using standards of practice by a life care planner.
A life care plan is different from a medical cost projection primarily regarding how thorough it is. Life care plans consider the lifetime costs associated with an injury or claim and provides a great deal more detail. This means the life care planner needs to look at a significant more amount of information to estimate expenses, frequency, duration, purpose, vendor, changes in lifestyle, earning capacity, and more. The life care plan is an individualized plan which is intended to be used by an attorney or family to estimate the cost of providing care over a lifetime, deposition and trial and to help a person to plan financially.
When Do I Need a Medical Cost Projection Instead of a Life Care Plan?
In simple terms, a medical cost projection is created when an attorney or insurance company needs to estimate how much it will cost to cover an evaluee's medical expenses for mediation or settlement. On the other hand, life care plans are created when a personal injury lawyer or a court needs to determine how much money a severely injured party will need to cover their medical expenses in a deposition or trial.
For example, a personal injury lawyer will request a life care plan when a client has sustained an amputation, closed head injury, cerebral palsy or spinal cord injury as an example and will need to obtain funds for rehabilitation and long-term care. To determine how much money, the evaluee will need, the lawyer will need to estimate how much it will cost to care for the client for the rest of their life.
Functionally, medical cost projections are used in instances such as:
Mediation instead of litigation
Negotiating a settlement
Completing insurance claims
Medical cost projections require less information and less research on the part of the life care planner, which allows them to be more time efficient and less costly.
The Importance of Working with a Certified Life Care Planner
A medical cost projection is the foundation during mediation or settlement. But a thorough Life Care Plan is a complex process that requires a specialist that is accustomed to working with a team of professions within the rehabilitation unit. Only a Certified Life Care Planner (CLCP) with an academic rehabilitation background can give you the most accurate projection.
Certified Life Care Planners are professionals who have extensive years of experience working in the rehabilitation field and complete several educational modules, exams and yearly updated trainingc within this highly specialized discipline life care planning, which includes medical cost projections. The process is extensive, which allows the life care planners to become highly skilled in the business of long-term care and the use of life care plans to outline for an evaluee's future.
Services like medical cost projections or even life care plans can legally be performed by those who are not certified in life care planning. This can leave you or your client on the hook for unforeseen medical expenses due to a lack of understanding of the true costs associated with their future medical expenses. The consequences can truly be life or death, and loss of a personal injury damage case, or under stating the damages or over stating the damages. This makes it imperative for you the attorney to turn to an expert, Certified Life Care Planner when considering anything from medical cost projections to comprehensive life care plans.
Expert Life Care Planning Services Nationwide
Beacon Rehabilitation Services provides you with expert life care planning and other services with the knowledge and experience of over 40 years in the industry. Ronald Smolarski is a Certified Life Care Planner with decades of education and real-world experience, working nationally and internationally to provide individuals and legal teams with the comprehensive information needed for their case.
Contact us online with our form, or call at (734) 665-8326 to speak with us today!