Ron Smolarski's Reports with His Testimony Are a One – Two Punch of Dependability.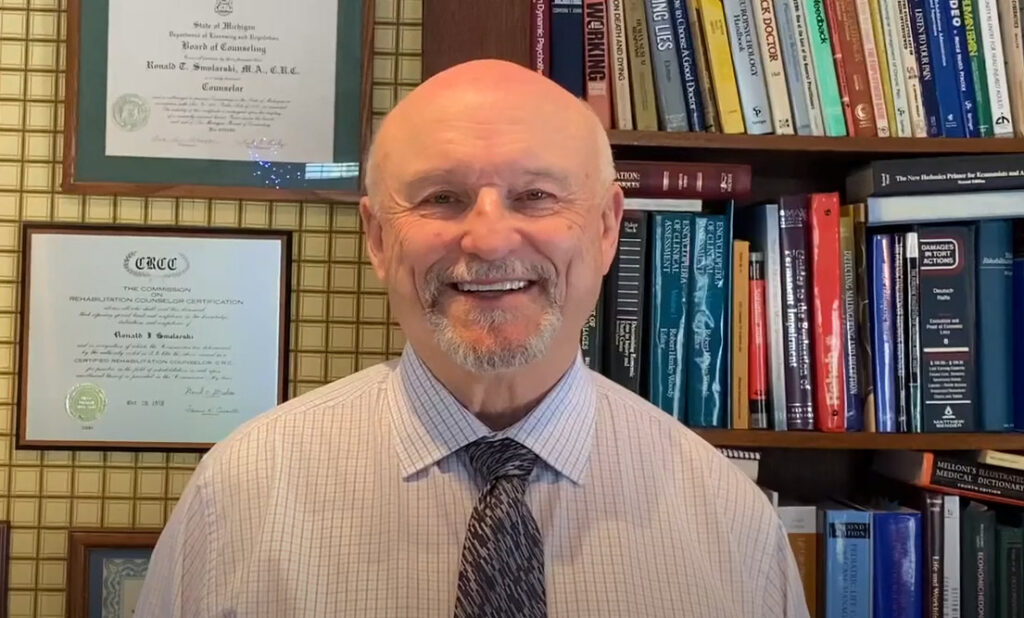 Ron's reports can cover up to 4 experts' testimony (Life Care Planner, Vocational Expert, Functional Capacity Evaluator, and Forensic Economist). The reports are streamlined and co-ordinate smoothly with medical/scientific support for the data used and the conclusions determined.
Ron and his team conducted a study of Spinal and Head injury cases that resolved in a result of $1,000,000 or more from 2012-2017 in Michigan Lawyer's Weekly and compared them to the cases of a $1,000,000 or more during the same period from our records. After analyzing the Million Dollar Verdicts and Settlements Special Publication that were published from the years of 2012 -2017 and comparing them to the cases I have worked and testified on in court with $1M plus verdicts and settlements our team discovered that my more in-depth and researched reports beat the verdicts and settlements average by almost $700.000. The average from the MILW's MDVS Special Publication for Spine and Head injury cases was $3,280,000 and the average of my reports for Spine and Head injury cases was $3,978,000 This difference is greatly attributable to the more detailed and highly researched reports. The data indicates that my reports results in getting on average $700,000 more in a judgement or settlement for a case valued at over $1 million.