Spinal Injury Life Care Planning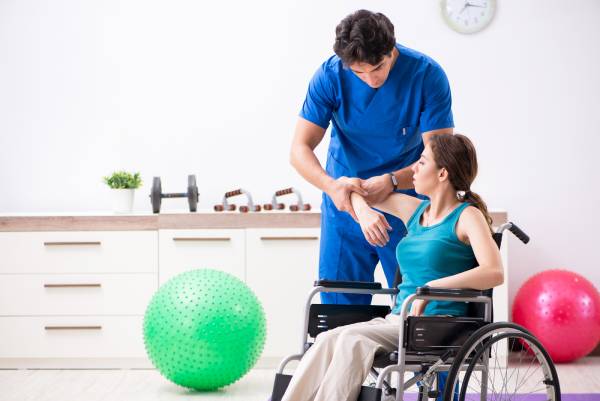 Do you have the skill set to know if opposing counsel is over or under representing the medical and service needs of your spinal cord injury client/claimant?
It is important to develop a life care plan based on the neurological level of injury not just the bony level of injury.
Overall the annual rate of hospitalized individuals with spinal cord injury is approximately 40 people per million or 12,000 cases of spinal cord injured people per year in the United States. Automobile crashes remain the number one cause of traumatic spinal cord injuries.
The most frequent neurologic category at the time of hospital discharge for an individual is incomplete tetraplegia followed by complete paraplegia. Tetraplegia is defined as paralysis or partial paralysis in four extremities. Paraplegia is defined as paralysis or partial paralysis in two extremities.
Vertebral disks have the ability to herniate and cause injury to the spinal cord or nerve root.
ASIA is an impairment scale used to describe completeness of damages to the spinal cord [Class "A" to Class "E"].
FIM (1-7) is a scale for determining the level of independence, dependence, assistance.
Many of the effects of Ageing with a spinal cord injury (conditions that continue to worsen or develop): upper respiratory, skin breakdown, serious spasticity – complications: UTI's incontinence episodes, bowel care needs, worsening upper limb interferes with ADL & Sleep, reduced fatigue & reduced stamina, spasms, chronic pain, autonomic dysreflexia, anxiety, depression, independence with regard to activates of daily living, loss of muscle mass, decreased strength, decreased range of motion, increase osteoarthritis.
The number of complications that occur as a direct result of spinal cord injury are enormous with implications for almost every physiological/psychological system.
The injured person will live many years and need care. Therefore, you need a comprehensive projection of all the services needing to be addressed for the continuing care needed by the injured person. The scope of practice in Life Care Planning provides long term needs for life. Replacement and the timing of worn out equipment, supplies and services therapies is a vital portion of the injured parties care.
For more information and to contact Mr. Smolarski to see how he can help you know the facts of the economics of the case click the link below.