Considerations When Hiring a Damage Expert for Your Personal Injury Case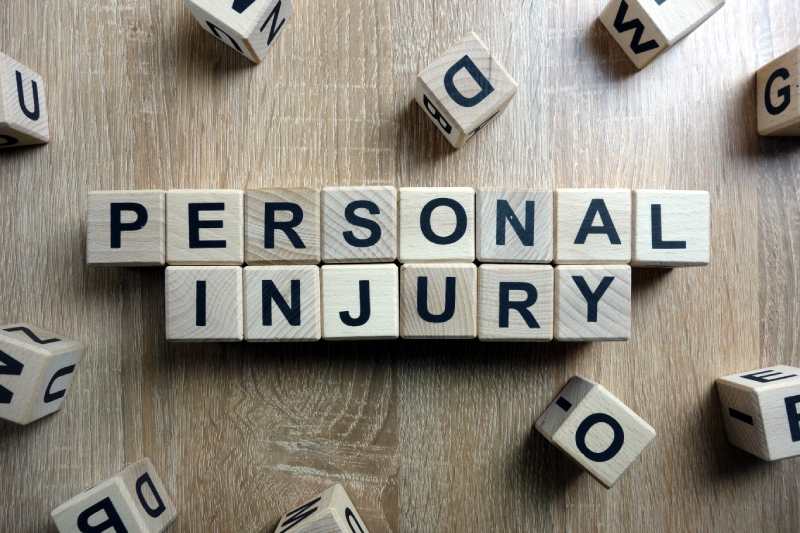 You have a case that requires a damage expert. What would be the decisions an attorney needs to make about who to hire? First, you need someone with the academic training and certification to measure objectively your client's/claimant's physical aptitude, achievement, temperament, interests, and personality traits. This professional will need to compare your client's preinjury vocational status and postinjury status. Then your expert will need to measure the injured party's physical capacity and share the findings with the treating physician or physician expert. The physician's organic findings and your expert's physical capacity findings provide conclusive evidence for estimation of physical function. The detailed testing provides a foundation for accurate damage calculations.
You will also need a list of all the future medical needs of an injured party for the remainder of his/her life, which will also be presented to the treating physician or physician expert to compare with their findings. Rehabilitation involves a collaboration of medical professionals who always work as a team.
Once the foundation for the damages is determined through these processes, you will need your expert to determine the future value and present value of damages using growth rates and discount rates of dollar damages.
Also to be considered: What are your client's/claimant's occupation, household chores, and benefits (health care, retirement, Social Security, and Medicare) and how are these variables impacted by the injury/disability? If you feel comfortable with the expert, will the jury also feel comfortable with the expert? Do you want to work with four experts or just one that has the skill sets to best support your legal strategy? What are those skill sets and will you need all of the skill sets for settlement or trial? Is there a cap on your case or is the case in the millions? How many years of experience does the expert have? You need to consider quality while also considering your purchase of services in a frugal manner. What is the risk of reducing cost without compromising quality?
Ron Smolarski is an Experienced Forensic Economist with Decades of Success
As a forensic economist, I can provide you with a quality service and assist you to be frugal at the same time. You do not need to hire four separate damage experts to assist you in reaching the bottom line. I provide four services that both the plaintiff and the defense require in personal injury cases. I am a one-stop damage expert: Forensic economist; rehabilitation counselor/vocational expert; life care planner; and functional capacity evaluator,with academic training, over 10 certifications, and more than 40 years of experience.
Getting the Most from Your Damage Expert
Price is what you pay, and value is what you get . . . Warren Buffett's famous quote. This is true when working with experts. It's wise to look at the work product before purchase if you can and see the value, and I, Ron Smolarski, offer this opportunity. Request a sample case illustration, and what you will see is the most comprehensive evaluation. My reports are very transparent and detailed, and provide objective findings with testing results. The life care plans provide all the calculations, frequency, duration, purpose, cost, and source. The forensic evaluations provide the sources from the annual President's Report and actual yearly numbers that were used to obtain an average growth rate or discount rates.
As an example of my one-stop damage expertise, closed-head injuries not only require the expert to conduct appropriate testing, but to know what detailed questions must be presented to the neuropsychologist, treating physician, or expert therapist or physician. The same is true for other orthopedic/ neurological injuries; one must know what specific questions need to be presented to the therapist and physicians or expert medical team.
Your expert must be able to work easily with the whole rehabilitation team: PT, OT, RT, speech therapist, prosthetist, social worker, psychologist, nurse, physician, and specialty physicians. All these rehabilitation professionals are important contributors to a comprehensive medical rehab diagnosis and prognosis. Each rehab professional provides a unique set of facts and solutions. You, the attorney, want to know that you did not compromise with your choice of a damage expert, because the person you retain must be able to communicate effectively during team meetings and obtain crucial data that will contribute to findings that will or will not provide substance to your legal strategy.
The expert needs to work as an unbiased evaluator in deposition and in trial. The damage expert must be able to work in a setting that includes the court reporter, plaintiff, and defense attorneys and be comfortable answering questions, while thinking on his/ her feet. That person must know how to only answer the questions presented and ask for clarification when questions are compounded or are too general. Yes, I can provide the expertise needed when communicating with the diverse rehab professionals and with the legal representative that will be cross examining me during deposition or trial. Don't forget the jury and judge; they too must understand the findings of the expert's testing, research, consultations, evaluations, and reports that translate complex data into straightforward, digestible conclusions. Yes, you the attorney can also belong to the ranks of many satisfied customers for over 40 years that made investments for their clients and reaped the rewards of success.
When you are working with a damage expert, your expert's office staff is important to you because they are the direct electronic link between you and the damage expert. Beacon's staff provide you with peace of mind and a pleasant voice during your times of anxiety. They are the professionals that provide you with the final product, damage reports, as well as that next-day mail or expedited email containing detailed letters not only to you, but also to the therapist and physicians. What I am presenting to you the attorney is a very transparent description of the overall delivery of a quality service (beginning to end) and what my years of experience provide you to continue to be a champion attorney.
Damage Expert Services Nationwide
Beacon Rehabilitation Services provides you with expert life care planning, functional capacity evaluations, vocational assessments, & forensic economic evaluations with the knowledge and experience of over 40 years in the industry. Ronald Smolarski is a Certified Life Care Planner has 10 certifications within the rehabilitation and economic profession with decades of education and real-world experience, working nationally and internationally to provide individuals and legal teams with the comprehensive information needed for their case.
Contact us online with our form, or call at (734) 665-8326 to speak with us today!